Our website uses cookies. By continuing to browse our site you are agreeing to our Cookie Policy.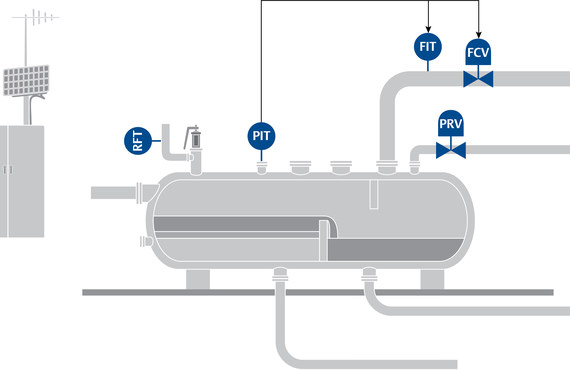 At your gas outlets, effective metering and pressure control are critical for improving production management.
With appropriate, properly sized flow meters, you'll be able to detect liquid carryover while accurately measuring gas production for precise allocation accounting.
Reliable and accurate back pressure control devices at the gas outlet allow you to maintain a stable internal pressure reducing allocation measurement problems and keeping liquid carryover to a minimum.

Accurately measure gas

Reduce improper measurement problem

Maintain stable internal pressure
Get in touch with an expert, find your nearest office location, or send us a note about your next project.