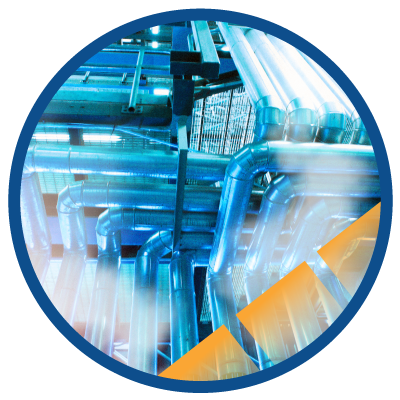 We Have the Expertise, Products, & Services
Protect and extend the life of your steam system components, prevent unplanned shutdowns, and reduce emissions with our engineering solutions, application expertise, product sizing/selection tools, and more. See how our customers save steam generation costs and significantly reduce emissions with our portfolio of valves, regulators, and related services. 
Explore our interactive steam map
.  
Customer Example
This large customer had 50 steam regulators with only a 5% worn orifice that was leaking. Our solutions allowed them to save $100K per year on steam generation and reduced CO
2
emissions by 45K lbs. Use our pressure regulators to match your downstream demand while controlling that pressure to the required accuracy.

Our Steam System Offerings
Walkdowns (for Steam, Condensate, Compressed Air Systems)
Steam Trap Surveys
Energy Audits
Safety Relief Valve Testing & Repair
Online Steam Trap & Safety Relief Valve Monitoring
Valve Repair
Boiler Trim & Gauge Glass Replacement/Repair
Asset Performance Monitoring
Equipment Reliability Monitoring
Heat Exchanger Repair
Commissioning & Startup Support
Boiler Efficiency Improvements
BMS Packages
24/7 Emergency Support