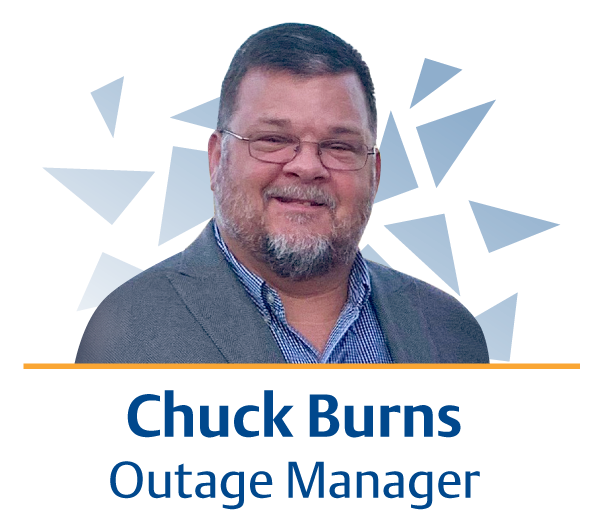 Experienced. Exceptional Support.Understands 'Urgency'!
"When I was on the customer side and reached out to a vendor, I had a true need, RIGHT NOW! When I answer the phone today, my intention is to take care of their needs as soon as possible…or orchestrate a solution through someone who can."
With over 20 years of experience in the industry, Chuck is a vital resource when it comes to planning shutdowns for maximum benefit and least impact. These projects are a significant part of his role—one where he and his team shine. Chuck works with Experitec's customers using a 7-step process that includes: defining the scope; getting the quote processed; setting things in motion with Experitec's repair coordinators; and seeing the project through to completion.
Chuck has become one of Experitec's most decorated ambassadors. He holds both OSHA 10 and 30 certifications, showcasing his drive to keep his team safe, and is an Emerson FIELDVUE™ Champion who helps lead training for others.