Chesterfield, MO, October 16, 2023 - Experitec, a leading industrial automation solutions provider, and Aspen Technology, Inc. (AspenTech®), a global leader in industrial software, today announced Experitec's designation as an Implementation Service Provider (ISP). As an ISP, Experitec has joined a select community of companies uniquely positioned to help customers realize the many benefits of AspenTech's software solutions. Experitec will support Aspen InfoPlus.21®, Aspen Mtell®, and Aspen Batch APC™, as well as various AspenTech DataWorks solutions.

According to Chris Helbling, Director, Process Systems & Reliability Solutions at Experitec, "We're thrilled to have signed this partnership agreement in support of Experitec's growth. Smart manufacturing, big data analytics, AI, and other technology solutions all have the potential to completely transform businesses, but the journey to success will not be easy or attainable without exceptional engineering expertise. Our growing team of professionals has the knowledge, experience, and commitment to help drive our customers' success today, and into the future."


AspenTech Solutions Supported
Aspen InfoPlus.21®
IP.21 is an industrial process historian collecting and storing large volumes of process data for analysis and reporting. This data forms the core manufacturing integration platform, uniting data across process control, manufacturing operations and business systems. With Aspen IP.21, we can help customers drive performance improvements and optimize decision making through near real-time asset visibility, analysis and monitoring.
Aspen Mtell®
Unplanned downtime prevention and mitigation requires organizational alignment. The early warning provided by Aspen Mtell's predictive maintenance technology gives users time to alert and align stakeholders for better collaboration, remediation, and timing. With a wider window of warning, it's possible to plan any needed maintenance in a way that considers Operations, Maintenance, Technical and Planning/Scheduling Departments and HS&E.
Aspen Batch APC™
Aspen Batch APC features a built-in optimization engine that predicts end-of-batch quality attributes at key decision points along the batch process. By automatically adjusting a batch recipe at these decision points, Aspen Batch APC minimizes off-spec products, maximizes efficiencies, and reduces the need for manual oversight by operators. Aspen Batch APC enables manufacturers to improve process stability and product consistency for higher margins with a solution specifically designed for batch processes.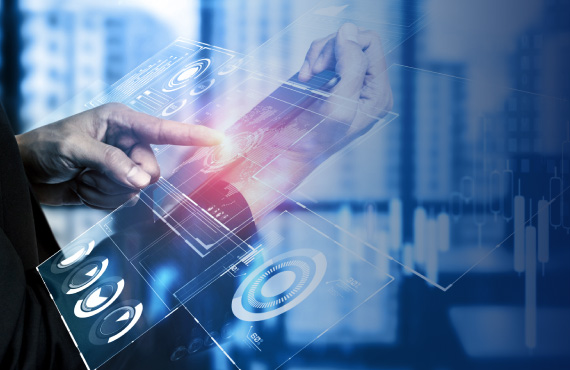 About AspenTech
Aspen Technology, Inc. (NASDAQ: AZPN) is a global software leader helping industries at the forefront of the world's dual challenge meet the increasing demand for resources from a rapidly growing population in a profitable and sustainable manner. AspenTech solutions address complex environments where it is critical to optimize the asset design, operation and maintenance lifecycle. Through our unique combination of deep domain expertise and innovation, customers in capital-intensive industries can run their assets safer, greener, longer and faster to improve their operational excellence.