Experitec attended the recent Strategic Growth Partners North America Sales Management Conference in Orlando, Florida. This 3-day conference had an engaging agenda focused around the changing industry markets and business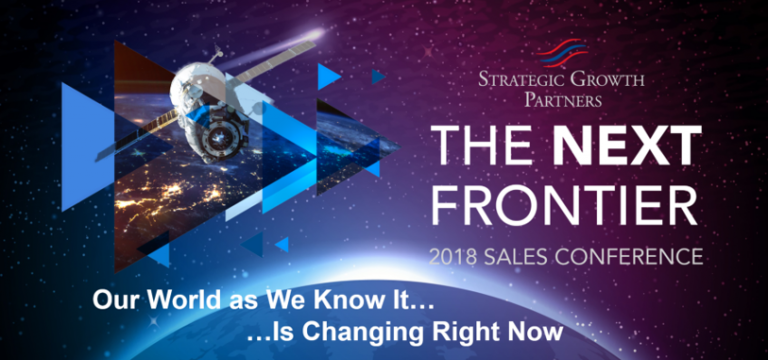 Some of the topics covered included Isolation Valve New Markets, Multi-Territory Collaboration, Salesperson of the Future, Selling Processes in Industry 4.0, and Account Manager Development. As the topic of a changing business landscape unfolded, multiple key takeaways were noted from the discussions:
The power of one network is substantial and unequaled. The Emerson and LBP Network offers extensive coverage and capabilities in North America. This partnership allows customers to have access to world-class solutions, superior technical expertise and a reliable, long term partnership.
Business is changing. Our mission and purpose is to be our customers' No-Equal partner. As technology advances, it is important that we adapt to meet our customers needs and do whatever it takes to make our customer's goals a reality.
The digital world will change how we operate and engage with customers. Learn more here
Industry 4.0 is here and will be an inflection point for the industrial market. Learn more here
Emerson's V&C acquisition from Pentair gives us more capability than ever to serve customer needs. Learn more here


Industry fluency is critical. We need to help customers gain insight into best practices that drive success. The LBP and Emerson network hosts the best technical experts available with years of experience in learning about our customers and their needs. This breadth of industry-specific situational and application knowledge allows us to deliver more than just a product to solve our customers' problems, but a collaborative solution that is highly engineered to not only meet but exceed their needs.
Relentless planning and debriefing will make us better and will allow us to serve customers in new and innovative ways. The conference hosted a presentation from former fighter pilots. As experts in perfect execution, they highlighted the importance of training, planning, executing, and debriefing during each flight, even if it is routine. The pilot's presentation related back to how individuals and teams can reach their highest potential and sustain excellence with the right process and mindset.
Overall, Experitec was well represented at the conference and led several impactful presentations.Zac Scott, Vice President, notes that "Experitec's leading participation in the conference was both beneficial and notable. Special recognition should be given to Brad Fischer, VP Process Solutions Group, for facilitating Experitec's resources to share best practices and developing a large portion of the content himself. Brad presented several times as part of the SGP/SELT core team and represented both Experitec and the SGP network very well. Brad's work made us all better!"
This conference provided the opportunity to collaborate with other Local Business Partners and Emerson and was an invaluable experience leaving attendees equipped to tackle our customers toughest challenges in an ever-changing world.