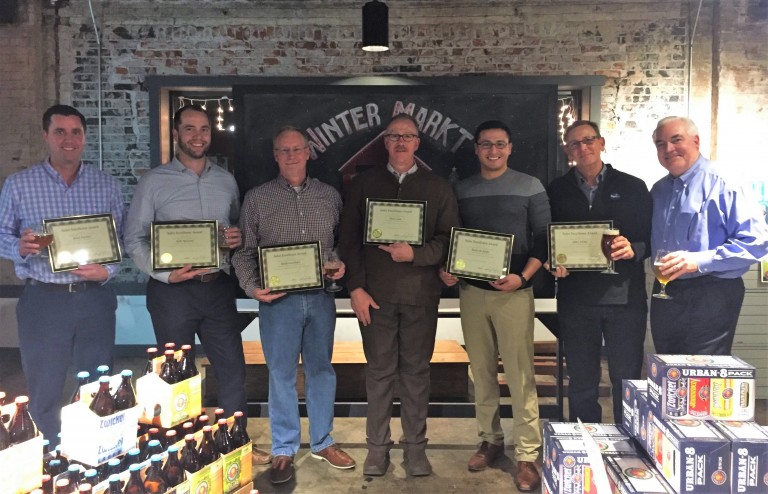 Experitec's sales force gathered last week in St. Louis, MO to attend the 2017 Sales Meeting. The gathering was kicked off with an Open House at our new Cermak Warehouse, where we will soon be selling and servicing Isolation and Pressure Relief Valves. The energy among the sales force and entire staff was palpable, but the true highlight of the two day event was the opportunity for team members to collaborate and focus on business unit strengths and goals for FY18. This year's theme is Peak Performance! Collaboration! While our sales force includes some of the best and brightest engineers and solutions sellers, when given the opportunity to collaborate, recognize, and build on one another's strengths, they become even better.
The agenda focused on our key imperatives to continue to improve and strengthen our Automation Services, and Work Smarter by Maximizing our Strengths. Brad Fischer, Vice President of Process Solutions Group, spoke to the opportunities in our core market and the potential for growth while Zac Scott, Vice President of Devices, emphasized the benefits of Agile Performance Management and increasing our technical breadth and depth.
Business Units also had the opportunity to collaborate during half day breakout sessions that were extremely well received. As anticipated, innovative thoughts and ideas were shared and plans were set in place to develop and implement strategies for improvement and growth for our internal and external customers. Following the breakout sessions, each business unit reported back to the larger sales force and shared their key initiatives. The Flow Control Business Unit is excited to focus on Outage Management, Opportunity Management and Asset Management. Our newly formed Equipment Division Business Unit focuses on Isolation and Pressure Relief Valves. They intend to accelerate the growth through market penetration, continuous product training, and large project wins. Our Measurement team intends to focus on the Plantweb Digital Ecosystem, Win with Applications, and competitive displacement. Finally, our Process Systems Group's initiatives include Lifecycle dynamic simulation, animal science industry focus, cyber security, integrated service customers, and operational certainty workshops.
The 2017 Sales Meeting was a huge success, in large part due to the active and enthusiastic support of our Leadership team and the entire sales and support staff. Our team exemplifies Experitec's Core Values of being Driven, Positive, and Collaborative! We are certain that investing in communication internally and externally, and continuing to build on one another's strengths will help us to achieve Peak Performance and Collaboration in FY18!