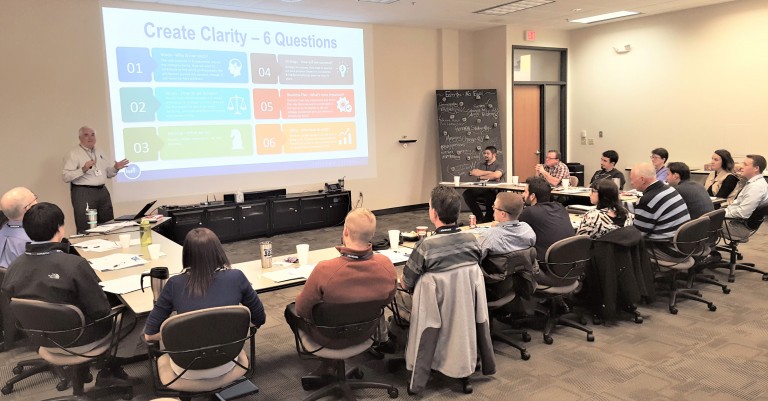 Experitec hosted employees from each office to attend training sessions in our St. Louis office. Training is one way we invest in our employees by providing them with opportunities for continuous learning and development. The two training sessions were Accountability & Changing your Mindset and Agile Performance Management (APM).
Accountability & Changing your Mindset's goal is to encourage employees to live a better life overall by being happier, less stressed and healthier. In this session, employees learn about how our mindset and reality can affect how we interpret our circumstances and how important it is to look at situations from different vantage points. Other topics covered include personal accountability, meaning and purpose, organizational alignment and how to see change as an opportunity.
Agile Performance Management (APM) revolves around Gallup's Engagement Survey and is a performance management approach that focuses on how setting expectations, providing and receiving feedback, focusing on development and creating accountability can help employees reach personal and organizational success, and improve overall employee engagement.
Our employees were able to meet with the new faces of our company from each office, attend a Happy Hour after work with coworkers, and work in teams during activities related to the training material. The value these two sessions bring to our employees resonates with Experitec's overall 2018 key imperative of reaching Peak Performance and Maximizing our No-Equal Performance for Customers, Employees, and Emerson.